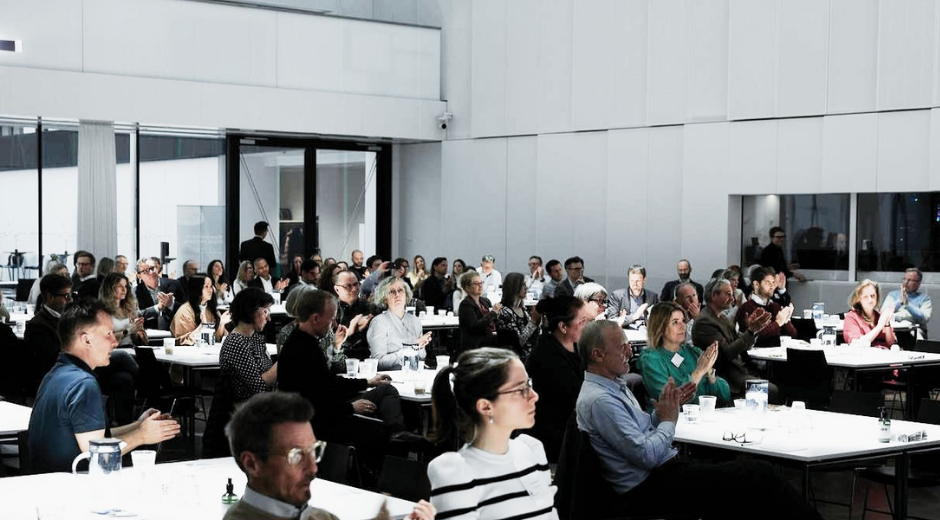 30. august 2022
Digital Uni Food Day focuses on current challenges from the food industry and brings in the newest knowledge and technology from leading university experts to address these challenges.
Do you want to be part of finding the solutions for tomorrow? Then join us for an afternoon with new knowledge, research, consumer insights and technological opportunities.
PROGRAMME

Scientific speakers will be from Danish Technical University, Aarhus University, University of Copenhagen and Danish Technological Institute. Names and topics are being revealed towards in mid June. 

12.00 Welcome 
12.05-13.05  Topic 1 – Sustainable Processing
Arla Foods - Peter Langborg Wejse, Head of University Collaboration
Reaching processing sustainability goals - the fermented dairy products example
Lilia Ahrné, Professor, Ingredient and Dairy Technology, Dept. of Food Science, University of Copenhagen
Understanding structure formation & viscosity during processing


Milena Corredig, Professor, Dept. Of Food Science – Food Technology, Aarhus University
The science behind food contact materials for sustainable packaging



Lisbeth Truelstrup Hansen, Professor, Head of Research Group, DTU National Food Institute,  Technical University of Denmark
UV-treatment for sustainable control of microorganisms in food and water

 13.15-14.15 : Topic 2 – Side Streams
CP Kelco - Ibrahim Armagan, Manager – Product Development
Finding additional value in side streams from seaweed processing


Betül Yesiltas, Researcher, National Food Institute, DTU Technical University of Denmark
Identifying and understanding functional peptides from seaweed side streams


Marija Banovic, Associate Professor, MAPP Centre, Dept. of Management, Aarhus BSS, Aarhus University
Market demand for alternative proteins with emphasis on seaweed –  A consumer perspective


Anne Christine Steenkjær Hastrup, Expert in biorefining and bioresource valorization & Director of center for Bioresources, Danish Technological Institute
Necessity for upscaling and validation in pilot scale of processes for extraction of functional peptides

14.30-15.30: Topic 3 – Taste & Flavor
Lactosan A/S - Inger Hansen, Head of Strategic Innovation Projects
Improved analysis of amino acids in cheese powders for a better understanding of aroma and flavor aspects


Karsten Olsen, Associate Professor in Design and Consumer Behavior, Dept. of Food Science University of Copenhagen
What's behind the aroma? Chemical composition of aromas, their volatility and stability?


Line Ahm Mielby, Expert in consumer studies and product development, Danish Technological Institute
Systematic approaches to testing the application of new aromas


Christian Solem, Associate Professor in Microbial Biotechnology and Biorefining from DTU, National Food Institute
The use of microorganisms, e.g. Lactococcus lactis for optimizing fermentation processes

Innovationskraft
When you participate in this event, your time will be used as co-financing for the project Innovationskraft, which is funded by Danmarks Erhvervsfremmebestyrelse and Uddannelses- og Forskningsstyrelsen at a standard rate.